About
The Project
August 26, 2012 through August 24, 2013 – one week per state
Follow Daniel's weekly progress and see daily updates on Facebook
Mission
The mission of Project Ubuntu is to visit, celebrate and support people in one community in every state and Washington, D.C. who embody "ubuntu" through their commitment to service, and to inspire a wide-ranging audience to engage in service themselves.
Vision
Project Ubuntu will encourage us to reshape American identity to be rooted in Dr. King's dream of a nation "where all our gifts and resources are held not for ourselves alone, but as instruments of service for the rest of humanity."
The ultimate goal of Project Ubuntu is to affirm humanity and to challenge humanity to elevate itself. As Daniel celebrates service across the United States, his message is about the "persistent and urgent" question of loving everyone and responding to the "demands of justice" described by Dr. King. In the national context, the project's vision is that Americans will embrace their identity as hard-working, motivated individuals but will channel that motivation toward securing positive outcomes for an expanded notion of "us."
"… only love embodied can produce happiness to an individual; only love exchanged can bring happiness to a group. For an individual it is agape embodied as ahimsa and a 'how can I help?' mentality; for a group it is undertaking the challenge to become great by defining themselves through service. At the micro level it is earning until greed; at the macro level it is pride until vanity."  – from Week 9, Philadelphia
About Ubuntu
"Ubuntu" is a philosophy found throughout the southern nations of Africa that is characterized by the notion that a person is a person through others (in Zulu: "umuntu ngumuntu ngabantu"). That is, as Archbishop Desmond Tutu says, it is not centered around the concept of "I think, therefore I am;" but rather, "I am a human because I belong. I participate. I share." It comes from someone "knowing that he or she belongs in a greater whole and is diminished when others are humiliated or diminished, when others are tortured or oppressed."
Watch Anna-Mari Pieterse from Humanity's Team speak powerfully about the message of Ubuntu and the way of Ma'at in a new video.  "The real answer to peace, prosperity and justice is love," she says. "Ubuntu. I am because we are. We are all one. And the core of oneness is love. It's important to know because there is nothing else to know. It is the mother of all messages, whose time has come."
For more details about the history and various sources of the philosophy, including those listed above, see the Wikipedia entry. This page also has a video of Nelson Mandela discussing his personal definition.
Read more about how the ubuntu philosophy has shaped the formation of this journey
The Purpose
Project Ubuntu will celebrate people who dedicate themselves to improving the lives of others by supporting their causes and inspiring others to offer their own community service efforts.
The unifying principle of this year will be to find, celebrate and inspire people who find purpose in helping others obtain the resources they need, deserve and lack in order to live freely. For example, many children in public schools across the country lack the resources to truly pursue the "American Dream," and 2,000 young Americans in City Year volunteer annually to alter that injustice.
We want to focus on finding folks who are dedicated to selflessly serving their community, be they occasional volunteers or people working full-time for non-profit causes. We firmly believe that such individuals transcend class and ethnic categories, and we will find them as the project travels to 51 diverse urban and rural communities.
We want to inspire our partners by providing support and encouragement, as well as by connecting them with the massive, invisible network of goodwill they are a part of. We also hope to inspire the rest of the world by telling their stories and mobilizing a contagion of kindness.
This campaign is called Project Ubuntu because it celebrates the people whose purpose is defined by enabling all humans to thrive. Not only do they see the value in helping others, they see responsibility. Kindness, rather than being a transient quality, is part of their essence: they exist as a person through other people.
The Scope
Project Ubuntu will spend one week in one community from each state and Washington, D.C., spanning 51 diverse urban and rural communities between Aug. 26, 2012 and Aug. 24, 2013. Daniel will cover 18,000 miles of American road and will also fly to Hawaii and Alaska.
The Strategy
Since May 2010, the Project Ubuntu team has been working to arrange partnerships, secure funding and organize logistics in preparation for our launch. We will focus on one community in each state, and will partner with a variety of AmeriCorps organizations, music service initiatives, religious groups and non-profit causes.
These organizations vary greatly in direction and scale, but they are united by the embodiment of ubuntu in the people behind the work. Project Ubuntu will seek to gain insight into the reasons they are committed to serving others and how that desire to serve is effective and productive.
In addition to Daniel supporting partners on the ground through volunteering, delivering workshops and supporting events, the Project Ubuntu team will access an international audience through media and social media outreach. We hope to inspire people everywhere to recognize their own connection to others and to act on that humbling reality.
The Team
The team consists of some extraordinary people who have come together in enthusiastic support of the project. We are ecstatic and honored to have them involved in Project Ubuntu. They are:
Daniel Becton
Founder
Daniel Becton is the creator of Project Ubuntu and is currently on the road with the project. He volunteered with City Year San Jose/Silicon Valley and spent two years with City Year London as Civic Engagement Team Leader and Recruitment Officer while planning the year-long journey. Daniel studied Philosophy, Music and Women's Studies at the University of North Carolina, and has a master's degree in Gender Studies from the London School of Economics.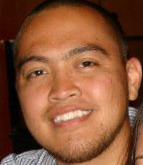 Jeff Tibayan
Outreach Coordinator
San Jose
Jeff is a three-year City Year alumnus who volunteered two years at City Year San Jose and spent a third year managing 14 corps members at two schools. Jeff also mentored Daniel when he served with City Year San Jose and has provided endless support to propel Project Ubuntu forward. Jeff currently works in the nutrition education field for low-income schools in Santa Clara County.
Emily Ostroff
Co-Volunteer
Dedham, MA
Emily Ostroff coordinated Week 39 of Project Ubuntu and joined Daniel on the road more than two weeks. She has a nagging addiction to national service, as evidenced by her two years with City Year Boston and a third with the AmeriCorps National Civilian Community Corps.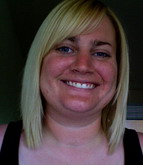 Megan Baker
Social Media and Media
Boston
A two-year alum at City Year San Jose, Megan is now Digital Content Coordinator at City Year Headquarters and pursuing a master's degree in Communications Management at Emerson College. She provides invaluable expert support on the social media and communications efforts of the project.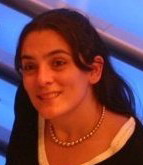 Amie Becton Ray
Website
New York
Daniel's sister, and Director of Direct & Database Marketing & Strategy at the NHL, she built and maintains the official website.
Oz Skinner 
Fundraising
New York
Oz Skinner is a three-year alum of AmeriCorps where he worked to engage over 10,000 volunteers in community restoration projects. He is a current Masters student at The New School for Media Studies where his focus is social media and social change. His passion for community service led him to Project Ubuntu, and he subsequently created a video that sparked an online fundraising campaign that netted more than $10,000.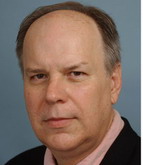 Elliott Warnock
Blog Editor
Chapel Hill
Daniel's boss and mentor at the Chapel Hill News and a long-time newswriter and editor, he's editing the blog entries throughout Project Ubuntu's journey.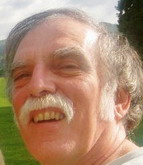 John Becton
Finances
Chapel Hill
Daniel's dad, the one who taught him the budgeting skills to live comfortably on a $200 weekly City Year stipend in a new city, is keeping the books on funds raised and the project budget.
Niles Ray
IT / Technical
New York
Daniel's brother-in-law, a Theatrical Consultant at Auerbach Pollock Friedlander. Niles assists with technical implementations of the website.